SpectraLink

SPECTRALINK PROGRESSIVE SYSTEM
SpectraLink is a complete family of progressive system products offered by Spectronix. SpectraLink is a classic controller based progressive solution which grows with your needs.  The SpectraLink product line supports all types of progressive controllers, and also includes a software based back-end management system.  When operated together, SpectraLink comprises a complete floor-wide progressive solution at an affordable price.
In a minimum configuration, SpectraLink controllers may be used as standalone link controllers which operate independently in cost sensitive applications.  Alternatively, SpectraLink controllers may be linked using your in-house network to our SpectraLink Progressive manager software, to create a complete solution for your casino-wide progressive jackpot needs..
The products in the SpectraLink Line include:

Spectralink Progressive Controller
● Easily upgrade your Mikohn Supercontroller or other failing controller!
● Extremely reliable, and easy to set up with large, integrated LCD screen
● Comes with award winning service and support for peace of mind!
● Latest release supports "True" multi-game/multi-denomination progressive jackpots!
Learn More>
---
Spectralink Random Controller
● Upgrade your games with exciting Mystery jackpot applications!
● Award your customers with Mystery bonus prizes for just playing!
● Let Spectronix create a professional themed Mystery bonus unique to your property!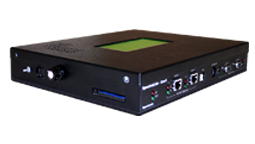 Learn More>
---
Spectralink Progressive Manager
● Control and monitor all your progressive links from one location!
● Automatically generates daily progressive value and jackpot hit reports!
● Easily tweak increment percentages to maximize profits!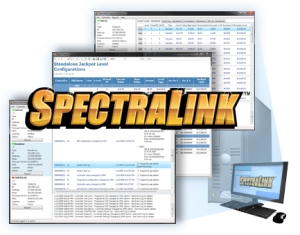 ● Lowest cost, highest reliability management solution available anywhere!
Learn More>
The SpectraLink product line is flexible, allowing the user to start with one product and expand with others in the future. SpectraLink Progressive manager can be used to tie all of your SpectraLink progressive controller access and reporting into one location.  Upgraded with enhanced security features, SpectraLink offers everything you need to replace your aging controllers, and enhance productivity, efficiency, and revenue!
Don't be fooled by our competition, SpectraLink is the best value and most reliable progressive solution anywhere!  Please contact us for customer testimonials.
Learn More at: