Mystery Bingo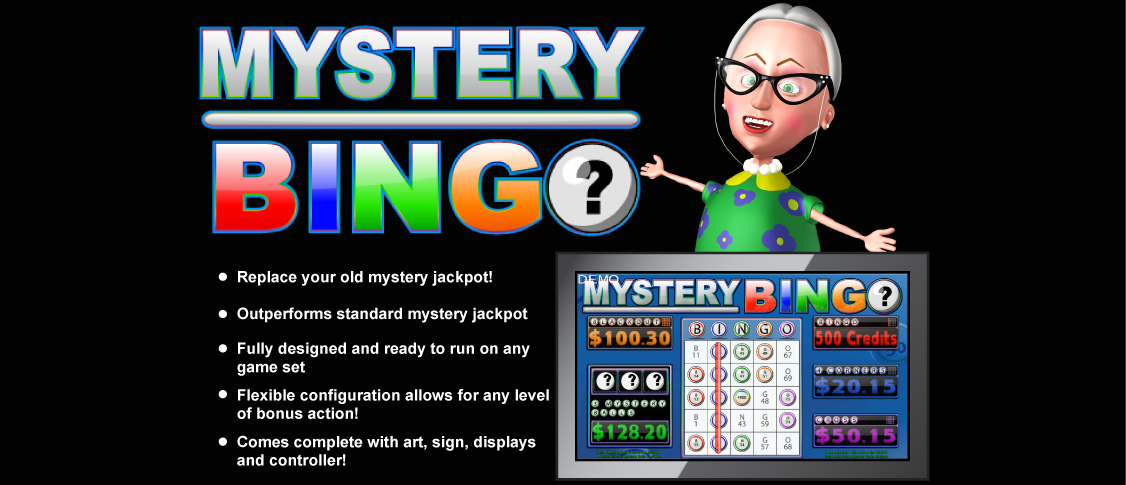 Community Player Link Bonusing – The latest invention to hit the gaming industry!
Olsen Gaming Inc (aka Spectronix) is proud to introduce the first of it's award winning, fully patented gaming innovation we call Community Game Link Bonusing™!  While other gaming equipment providers are desperately searching for the next revolution in gaming, Olsen Gaming already has it!   Our revolutionary vision is all about player interaction, and unique player experience.  We believe that our Community Player Link Bonusing will deliver the next generation gaming experience for your players.  In addition, our systems are completely adjustable by the operator, putting you in full control of the dynamics and pace of your bonus systems.
Mystery Bingo Bonus System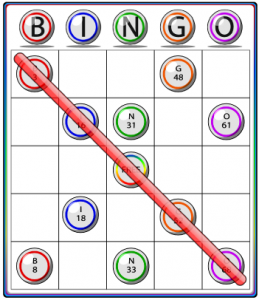 Tired of new game releases that simply fail to target your slot player demographics? Well, you won't worry with Mystery
Bingo, it's the greatest slot bonus ever devised, and it's truly going to knock Grandma's socks off!
Imagine increasing your mystery jackpot action by as much as 74 times! Grandma is going to love the action! When a lucky wager triggers a bingo ball draw, the action starts! If the ball is placed on the shared community Bingo card, bingo, Grandma hits a Bingo!  And grandma's gonna let you know about it!
Upgrade and link your favorite house games … or any games, today!
CALL Spectronix for Pricing and Additional Specifications at 702-798-5355.
---
Mystery Bingo Display:
The centerpiece of Mystery Bingo is the colorful Mystery Bingo LCD graphics display. This display is generally placed over participating games, but may also be placed in remote locations such as wall mount or hanging mount.
The Mystery Bingo Display also includes action sound scripts during each bingo ball draw, further enticing players to participate in the bonus system. Also included in the package is exciting 3D content, including custom celebrations four each prize win, and special attract modes as well.
Our Mystery Bingo Packages include:
● GameStar, our community game overhead bonus display controller.
● SignalStar, our innovative full-color candle light game event topper.
● APS server with Mystery Bingo application.
● Our advanced game interface board for each game.
● APS Workstation, our configuration, management and reporting software application.
● Customizable overhead sign solution with light and sound.
● Optional Embedded GameStar player for top box entertainment at each game.
---
See our informative videos page for more information!
Call Spectronix at 702-798-5355 and get Mystery Bingo today.
Mystery Bingo is a trademark of Olsen Gaming Inc. Mystery Bingo is covered by U.S. Patents No: 8,636,578, and 9,058,722 and is patent pending in the U.S. and abroad. Copyright © 2014-2016, Olsen Gaming Inc.